Getting too many 'Null Reference' Exceptions?
Beyond Frustrated?
Need to comment out a chunk of code?
That's my life every other day.
Fortunately, Ctrl + K + C has got your back.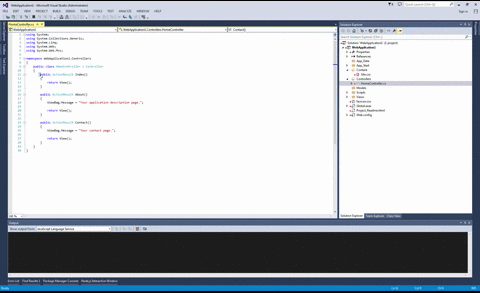 Ctrl + K + U will undo your comments.
Keep in mind it only inserts line comments, not block comments.